2018 第16届 "亚细安文艺营"于缅甸
​ The 16th "ASEAN Chinese Literature Cultural Exchange" in Myanmar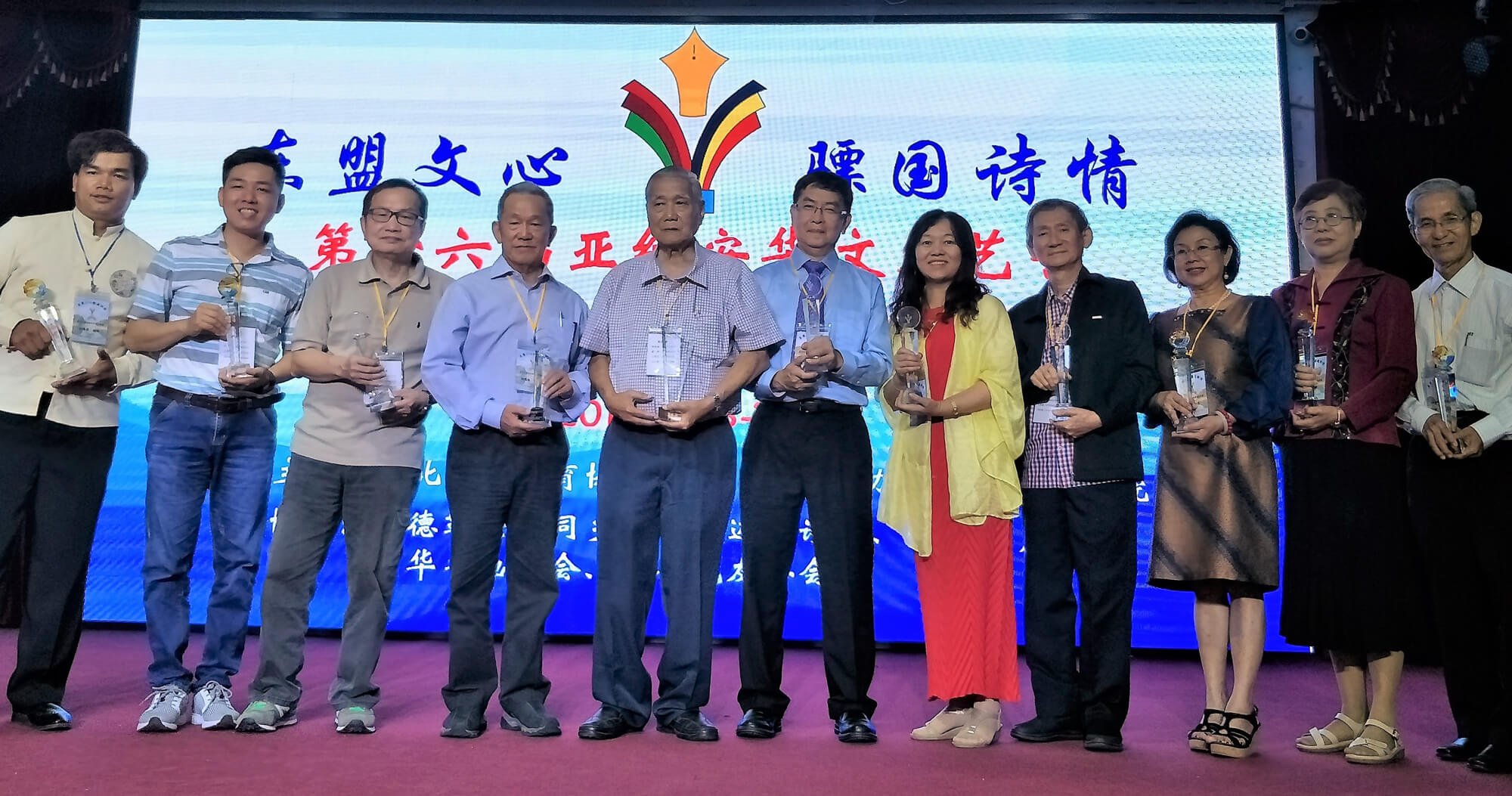 骆明先生出席在缅甸举办的"第十六届亚细安华文文艺营"。恰逢也是亚细安文艺营成立的三十周年。
​亚细安华文文艺营在1988年由当年新加坡文艺协会会长骆明先生发起,并获得亚细安各国呼应。骆明成立亚细安华文文艺营的信念是"东南亚国家推广华文都要靠自己"。
​文艺营每两年由亚细安成员国轮值举办。成员国也由当年的6个成员国,发展为现在的8个成员国。这也是缅甸首次举办亚细安华文文艺营。
LuoMing attended the "16th ASEAN Chinese Literature Culture Exchange" held in Myanmar. It coincides with the 30th anniversary of the establishment of the ASEAN Art Camp.
​The ASEAN Chinese Culture Camp was initiated in 1988 by Mr. Luo Ming, the president of the Singapore Arts Association at the time, and was echoed by various countries in ASEAN. Luo Ming's belief in establishing the ASEAN Chinese Culture Camp is that "Southeast Asian countries must rely on themselves to promote Chinese.
​The art camp is held by the ASEAN member states in rotation every two years. The member states also developed from 6 member states that year to 10 member states now. This is also the first time that Myanmar has hosted an ASEAN Chinese Culture Camp.